The Media Freedom Observatory in Yemen recorded 43 cases of violation of media freedom in Yemen last February, targeting both journalists and media institutions.
According to the Report, violations included 3 arrests, 1 threat, a circular restricting property rights of 25 journalists and media institutions in an initial step to confiscate such property. They also included the referral of 10 kidnapped journalists who had been detained in Houthi prisons for nearly four years to the Competent Prosecution Court (State Security Court), and four other cases.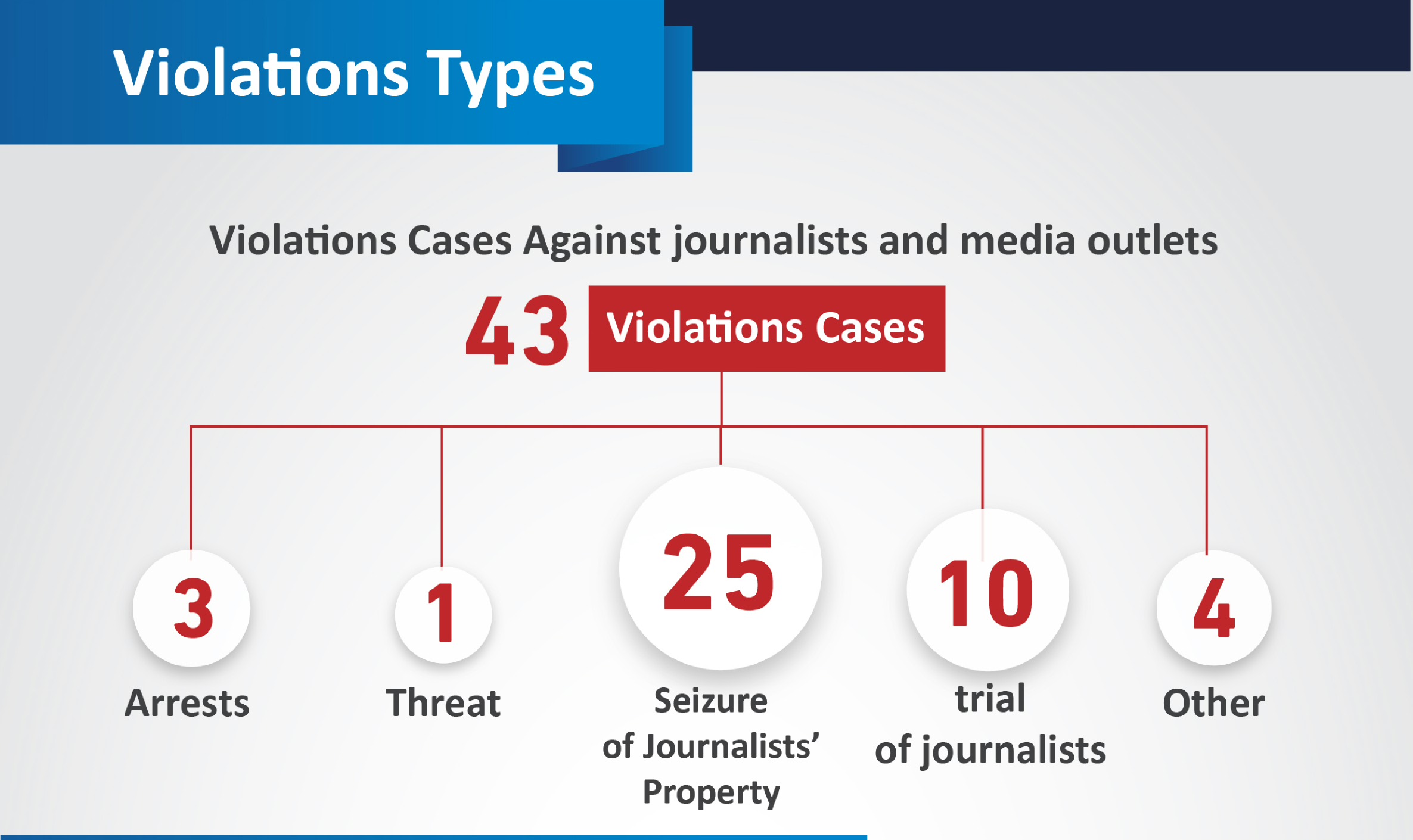 Yemeni journalists still face systematic repressive campaigns which have silenced most free voices. Many journalists fear the consequences of expressing their opinion either in the media or in social media networks.
The MFOY documented 38 cases of abuse targeting individual journalists and 5 cases targeting media outlets, with a total of 43 cases of abuse in the various regions of Yemen.
The MFOY calls on international organizations working in the field of freedom of expression to help protect Yemeni journalists and put an end trials on the backdrop of views and writings, the most recent being the trial of the 10 journalists who had been charged of offences punishable by death.


The Houthis are responsible for the majority of those violations despite appeals from international and local organizations to neutralize the media from political conflicts. The Houthis perpetrated 35 violations, while 8 violations are perpetrated by Aden-based government parties. In February, the report documents 35 cases of abuse in Sana'a, 4 cases in Taiz, 3 in Hadramout, and a single case in Aden.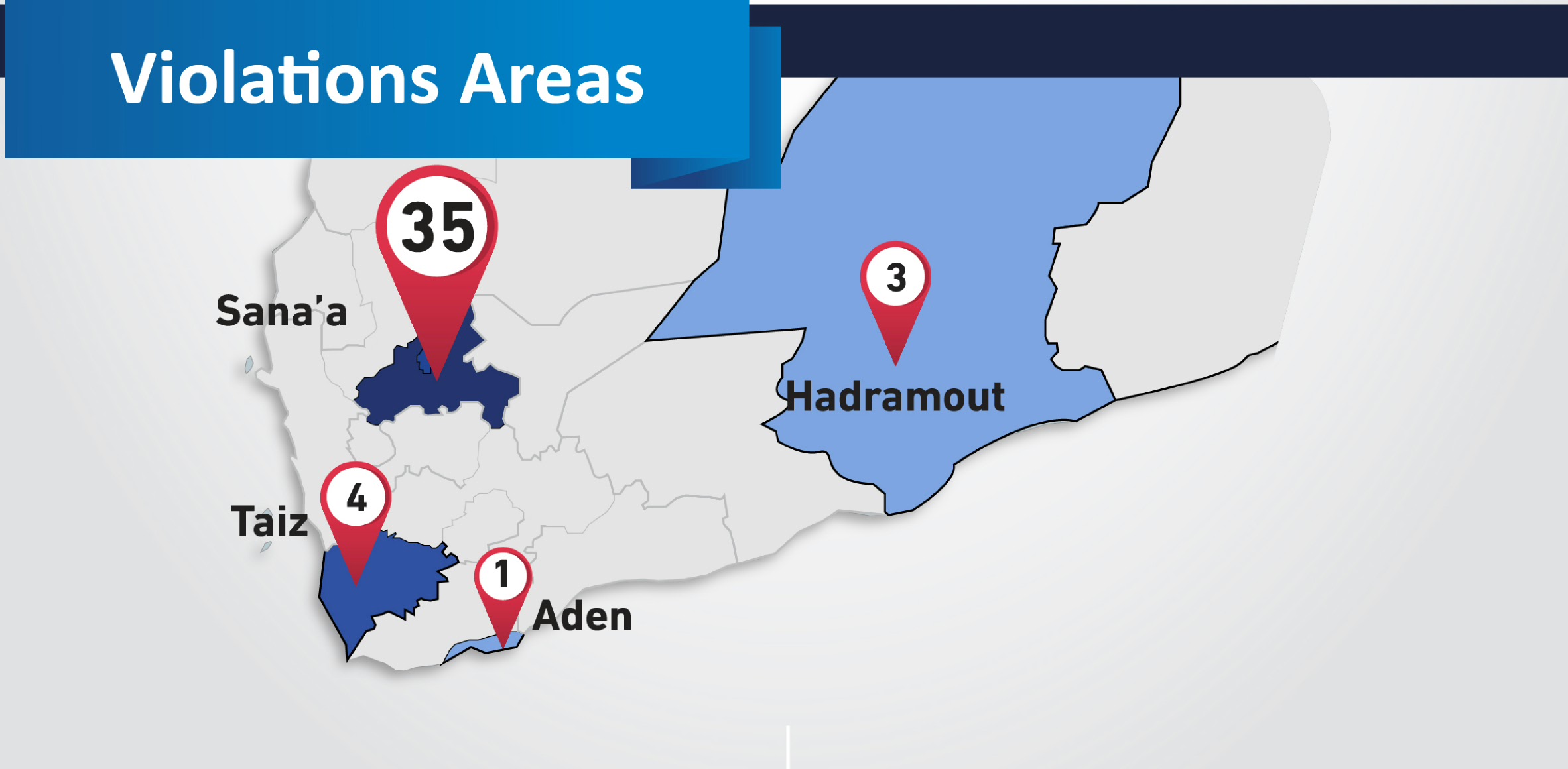 Eighteen journalists are still detained in Houthi and Qaeda prisons. The Houthis kidnapped 17 journalists and refuse to release them. Kidnapped journalists are Abd al-Khaliq Imran, Tawfiq al-Mansouri, Harith Humaid, Hisham Tarmum, Hisham al-Yusufi, Akram al-Walidi, Isam Belghith, Hassan Annab and Haitham al-Shehab. Waheed al-Sufi, Salah al-Qaidi, Nader al-Salahi, Hamed al-Qa'ud, Anwar al-Haj, Muhammad al-Salahi, Bilal al-Arifi and Ahmad Houdan. Mohammed al-Muqri was kidnapped by al-Qaeda in Hadramout, and nothing is known about his fate.
The Media Freedom Observatory – Yemen (MFOY) is a SEMC-affiliated platform. It monitors violations in an independent and professional manner, mapping and providing information on violations of press freedom throughout Yem
For the report
Click to Download the Full Report