​​A panel discussion on the private sector vision on rejuvenating economic activity in Mareb province and future options was held in the city of Mareb Thursday. The event, conducted by the Studies and Economic Media Center ( SEMC) in cooperation with the industry and commerce office in the province as well as the economic reform team in the presence of a host of youth entrepreneurs-men and women- specialists, office directors, officials, academics, and financiers, aimed at deliberating upon and upgrading the province's economic activity resumption matrix, including by taking stock of the economic environment and resources, and war effects on economic potentials, in addition to discussing the possibility of implementing the recommendations on the proposed solutions to the province's economic issues as stated in the matrix.
At the opening of the seminar,  Mohammed Al-Jumaei,  SEMC representative, said such initiatives seek to uplifting the economic situation in the province, stressing the importance that they be given special attention by the people of Mareb and Yemen in general. He indicated the event was part of a series of meetings targeting the provinces of Taiz, Mareb, Hadramout and Aden, and focused mainly on debating and developing the economic activity resumption matrices in the target provinces.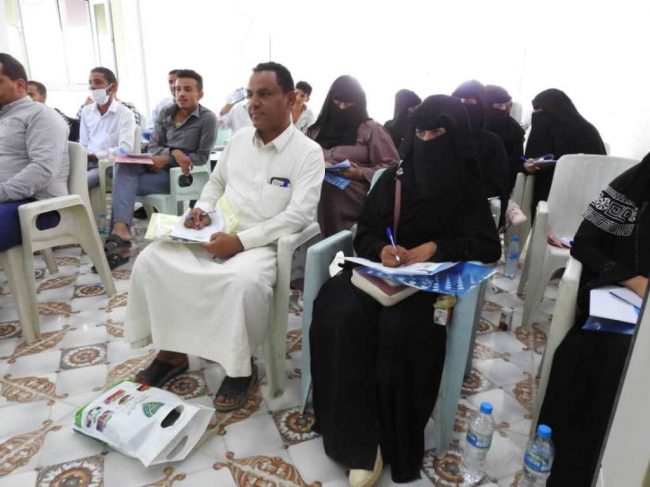 For his part, Dr. Abdullah Aidroos,  professor of economics at Sheba region university, lauded SEMC  and the economic reform team in Mareb  for the significant role they are playing, particularly in economic activities.  He stressed the importance of reinvigorating economic activity so as to achieve development and boost partnership for the purpose of establishing a robust and coherent economic base.

Buthaina Al-Quzahi, representative of businesswomen,  also applauded SEMC for its efforts in supporting and encouraging businesswomen to contribute to local development and boost their entrepreneurial role. Al-Jumaei further reviewed the matrix set out by SEMC, throwing light on development opportunities and challenges in the foreseeable future,  pointing out the matrix was derived from studies conducted by all those concerned over the past period.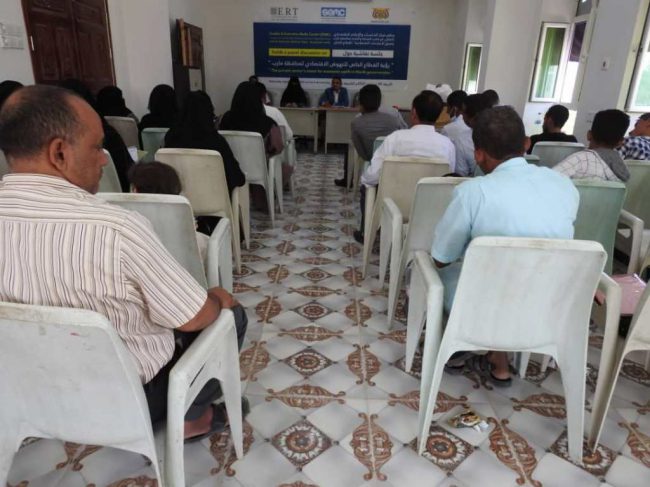 Participants further discussed the key aspects of the matrix,  including security, stability,  development, economic activity,  public services,  infrastructure,  government development and administrative work.  They laid out visions on investment opportunities and facing up to current and future conditions.
 SEMC is a non-profit NGO working towards raising awareness about economic issues, boosting transparency and citizens' participation in decision making, creating professional media, and empowering youths and women economically,  and bolstering their role in peace building